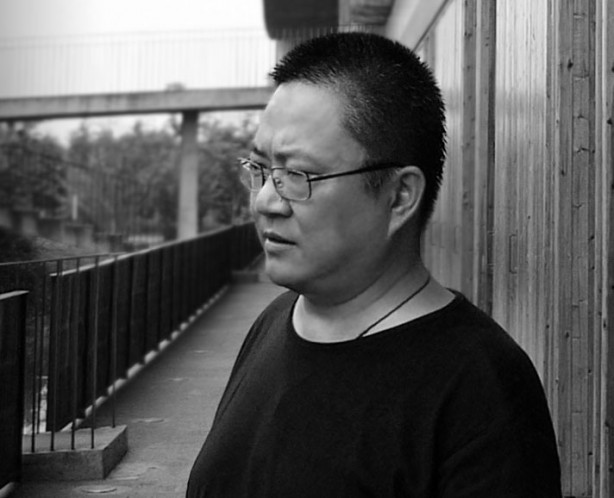 Los Angeles, CA — Wang Shu, a 48 year old architect whose architectural practice is based in Hangzhou, The People's Republic of China, will be the recipient of the 2012 Pritzker Architecture Prize, it was announced today by Thomas J. Pritzker, chairman of The Hyatt Foundation which sponsors the prize. The formal ceremony for what has come to be known throughout the world as architecture's highest honor will be in Beijing on May 25.
In announcing the jury's choice, Pritzker elaborated, "The fact that an architect from China has been selected by the jury, represents a significant step in acknowledging the role that China will play in the development of architectural ideals. In addition, over the coming decades China's success at urbanization will be important to China and to the world. This urbanization, like urbanization around the world, needs to be in harmony with local needs and culture. China's unprecedented opportunities for urban planning and design will want to be in harmony with both its long and unique traditions of the past and with its future needs for sustainable development."
The purpose of the Pritzker Architecture Prize, which was founded in 1979 by the late Jay A. Pritzker and his wife, Cindy, is to honor annually a living architect whose built work demonstrates a combination of those qualities of talent, vision and commitment, which has produced consistent and significant contributions to humanity and the built environment through the art of architecture. The laureates receive a $100,000 grant and a bronze medallion.
Pritzker Prize jury chairman, The Lord Palumbo, spoke from his home in the United Kingdom, quoting from the jury citation that focuses on the reasons for this year's choice: "The question of the proper relation of present to past is particularly timely, for the recent process of urbanization in China invites debate as to whether architecture should be anchored in tradition or should look only toward the future. As with any great architecture, Wang Shu´s work is able to transcend that debate, producing an architecture that is timeless, deeply rooted in its context and yet universal."