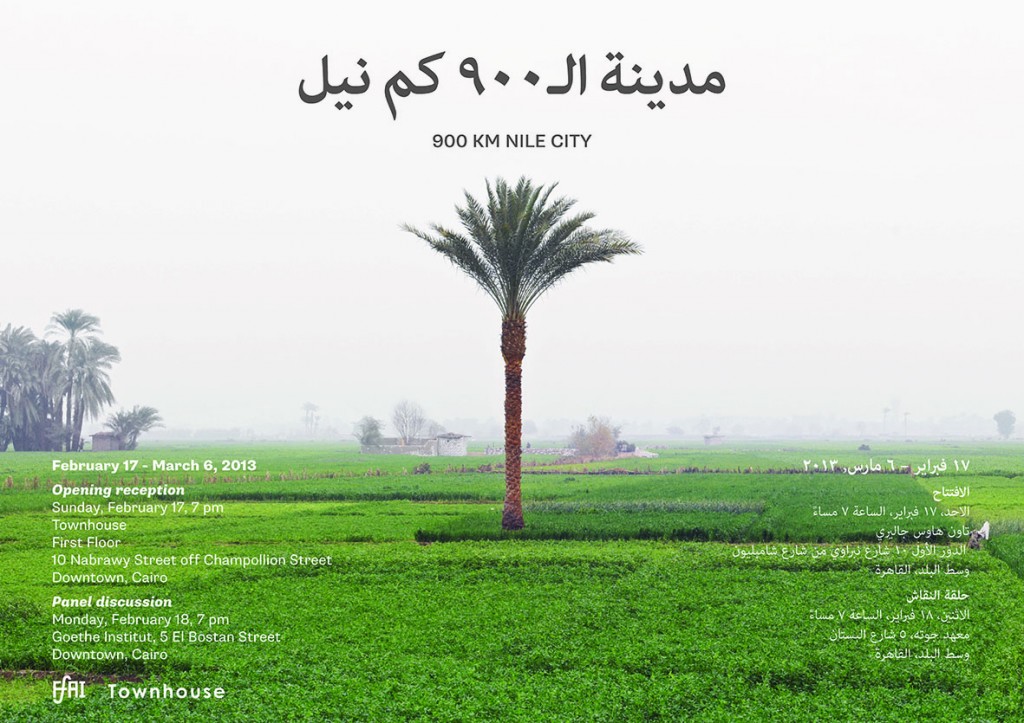 It's our pleasure to invite you to the exhibition and conference 900Km Nile City. The opening will take place on Sunday the 17th of February at the Town House Gallery in downtown Cairo, and the debate on Monday 18th at the Goethe Institute Cairo.
"900Km Nile City is a research by Atelier Kempe Thill, baukuh, GRAU, Lola, Aymen Hashem-AHUD, Deerns Italia, Angelo Boris Boriolo, Stefano Graziani, Saverio Pesapane, Bas Princen, Giovanna Silva. The 900 Km Nile City research has been exhibited at the 5th International Architecture Biennale Rotterdam, Making City (19 April – 12 August 2012) and at the 1st Istanbul Design Biennial, Istanbul, Adhocracy (13 October – 12 December 2012)."
We will be very happy if you could join us for the occasion.
See details below.